Voice and Data Communication Systems For Over Two Decades.
New Systems, Relocations, Upgrades. Moves & Changes.
No System is Too Big or Too Small. We Service Them All!
Amera-tel Sells The Names You Know…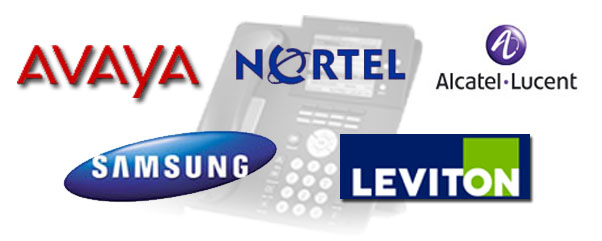 With Service You Can Trust!
Ameratel has expertise in the design, engineering and installation of systems requiring copper, fiber and coax cabling. Ameratel provides implementation services to major Telco and Interconnect companies as well as end users. We use quality, industry (or higher) standard materials, and all of our work, materials and labor are guaranteed. Ameratel is also a Leviton certified cable installer. From initial planning to final installation, we work closely with you to ensure your complete satisfaction.
For first class telecommunications phone installation, low voltage wire installation, Voip installation, category 5 (cat5) cable wire and category 6 (cat6) cable wire installation Ameratel is hands down your best choice.